Jewish Photographers Picture
the Modern World
The enormous impact of 20th Century Jewish photographers in changing how Americans came to see their world has only recently been recognized, but the liberating power of their cameras, both in the past and today, has eluded scholars.
The Liberating Lens initiative is a course at the University of Michigan's Frankel Center for Jewish Studies, and a website inviting students and the general public to create their own media exploring the legacy of Jewish photographers and their transformative visions of modernity.
Featured student portfolios
---
Featured student blog posts
---
COLLABORATING WITH CULTURAL INSTITUTIONS
The New Media in Jewish Studies Collaborative seeks to inspire collaboration between scholars and the community at large.
One of our partnering institutions is the Contemporary Jewish Museum (CJM). CJM exhibits Liberating Lens multimedia pages, inviting students to take inspiration from Alfred Stieglitz's words and photographs and post their own in response.
Alfred Stieglitz
---
Featured PUBLIC photo submissions
---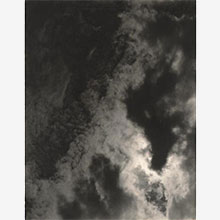 Alfred Stieglitz
Equivalent (1925)
Stieglitz said that only after looking at his photographs for a while could he tell anything about their meaning. In other words, looking at his printed pictures, he noticed things he didn't see during the act of taking the picture.
Look closely at a photo you've taken that has special significance for you; an unusual picture that captures emotion. Look at the picture for longer than usual. What do you notice about it? What do you feel?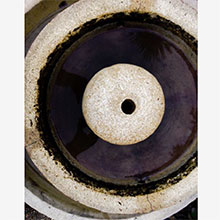 Alicia Mies


Palo Alto High School

I notice how my hands are shown in the water and how it affects the overall balance of the composition. Also, now looking at it again, I see the circular balance in the photo and I notice how complex and interesting the simple fountain in my backyard can be. When looking at this photo, I feel a sense of serenity, but I am also taken aback by the dark purple color of the water. I also see the balance of the photo, which gives the photo meaning.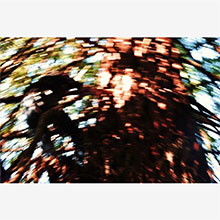 Ashley Alexander


Berkeley High School

This photo was originally a mistake, but upon a second look I came to love its painting-like quality. For me it represents the feeling that oftentimes life takes the reins and you can't control the outcome.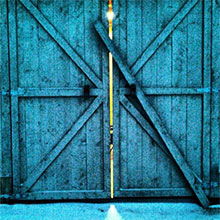 Rebecca Stievater


Plymouth, VT

There's something in the barn, behind the doors, that I didn't notice before. A wheelbarrow, perhaps? This photo evokes feelings of warmth, happiness, and security…which is interesting because I spent the second half of this Christmas weekend rather upset. But a brief moment of reflection and wonder at the sight of the warm barn at dusk makes me remember the weekend fondly.